K5 -- Kindergarten Teacher (5 day, full days)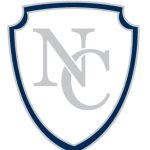 Website New Covenant School
Classical, Covenantal, Christian, Reformed, Presbyterian, Liberal Arts, Paideia, Schole'
303 Simpson Road,
Anderson,
South Carolina
29621
Position Description
New Covenant School in Anderson, SC is a Christian, classical, and covenantal  school desiring serve our 250 students by presenting every child complete in Christ.
We are currently seeking a full day K5 Kindergarten school teacher to help us move forward in this vision. A candidate must possess a love of God and His children, a passion for teaching (especially the language arts) be a member of a local Christian evangelical church, and demonstrate a clear commitment to our mission and distinctives. A candidate will desire a deep appreciation of the classics, reading aloud, nature, and an education integrated in Christ.
Please contact our Dean of Academics & Faculty, Mr. Tyler J. VanFossen @ [email protected]