Music Teacher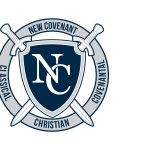 Website New Covenant School
Presenting Every Student Complete in Christ - Colossians 1:28
303 Simpson Rd,
Anderson,
South Carolina
29621
Position Description
General Responsibilities:  The teacher will…
Relate to students by loving them with the love of Christ, encouraging them to begin and/or develop a relationship with God through Christ, and challenging them to love God with all their hearts, minds, souls, and strengths.
Be a role model of Christian love, faith, truthfulness, and virtue, both in the classroom and in personal life. Strive to always represent NCS in a favorable and professional manner.
Recognize parents as bearing primary responsibility before God for their children's education and assist them in that task.
Know and strive to implement the mission of New Covenant School.
Demonstrate qualities of enthusiasm, courtesy, flexibility, integrity, gratitude, kindness, patience, self-control (including emotional stability), and perseverance.
Be punctual, hardworking and use time wisely during the school day.
Maintain a personal appearance appropriate for a professional Christian institution, exhibiting cleanliness and modesty.
Qualifications: The teacher will…
Have a bachelor's degree in music and/or music education, or training and experience that demonstrate a knowledge of music pedagogy.
Be a competent vocalist and have basic conducting knowledge.
Be comfortable playing the piano. The piano is a baseline instrument that can help explain music theory and fundamentals, as well as support and accompany other instruments and songs.
See music as a way to build culture and community in New Covenant School and have the skills and attributes to build a community that loves to worship God through music.
Professional Responsibilities:  The teacher will…
Participate in scheduled faculty meetings (including staff prayer, in-services, retreats, and committees) and parent/teacher meetings.
Turn in lesson plans weekly.
Help to plan, coordinate, or participate in monthly activities that are school wide or school specific (Preschool, Lower School, or Upper School).
Be willing to add or help to add programs or activities that will increase the value of NCS.
Labor to impart to students and staff, through teaching and by example, the biblical principles and practices of God-pleasing worship.
Stay current on the best practices in music education and teaching, particularly within classical Christian education, in order to provide educational excellence.
Work continually on developing and improving personal skills.  Participation in workshops, conferences, seminars, etc. is encouraged and expected.
Complete at least one professional development project each school year.
Classroom Responsibilities:  The teacher will…
Work with students in preschool through high school
Promote music ministry using everyone's individual gifts and talents as appropriate through equipping and delegation.
Take a primary role in planning and leading weekly chapel services providing the kind of balanced, sensitive leadership that maximizes the flow of worship from beginning to end with each aspect of chapel complementing the teaching of the Word of God.
Recruit, equip, motivate, oversee, supervise, and shepherd student music team leaders and musicians along with the technical support staff.
Oversee audio-visual equipment and technical personnel associated with New Covenant audio-visual equipment needs. (Training will be provided)
When God allows, establish, and encourage various musical ministry teams that can provide ministry beyond the school in other settings. (Vocal groups, instrument groups, etc…)
Develop the music budget and work within the approved budget while overseeing music equipment needs and technical support.
Regularly communicate student progress and classroom activities with parents and maintain accurate records of students' progress (weekly or biweekly).
Effectively and regularly communicate to the Head of School and/or the Administrative Assistant student progress or struggles, along with classroom activities.
Employ effective strategies for teaching music content to all students that are in accordance with the classical model and display a Christian worldview.
Institute classroom procedures and routines, along with behavioral expectations that are conducive to an orderly atmosphere, as well as to a nurturing and safe learning environment.
Discipline in a manner consistent with the school's policy and good judgment, not violating either the best interests of the student community or the dignity of the individual student.
Maintain a clean, organized, inviting and attractive classroom.