Upper School Math Instructor (Full-Time)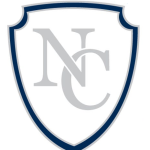 Website New Covenant School
Mathematics, Liberal Arts, Wisdom, Reformed, Presbyterian, Anglican, PCA, ARP
303 Simpson Road,
Anderson,
South Carolina
29621
Position Description
FULL TIME UPPER SCHOOL
M A T H    I N S T R U C T O R
The Upper School Math Teacher will be proficient in Middle and High School Math and enjoy using their skills to create an engaging, hands-on classroom where our 6th-12th graders can
enjoy learning a variety of math subjects.
Current course load we are predicting would be the following:
12th Grade Probability and Statistics
12th Grade Government & Economics with emphasis on Personal Finance
12th Grade Calculus
11th Grade Pre-Calculus
Middle School Technology Elective w/ basic Coding
Qualified candidates should possess a bachelor's degree, a passion for teaching, a love for students, and demonstrate a clear commitment to our mission and distinctives. For more information about our school and our mission check out our website @ www.newcovschool.net
To ask questions, inquire about the competitive salary, or to submit your cover letter and resume please contact our office at
864-224-5675 or [email protected].