Head of School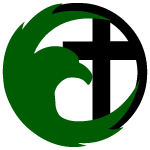 Website New Life Christian School
911 E Division Ave,
Ephrata,
Washington
98823
Position Description
New Life Christian School, a classical Christian School, located in Ephrata, Washington, is looking to fill the role of Head of School.  We have been serving the educational needs of children since 1984 and began the transition to a classical Christian School in 2017. While we are not yet a fully classical Christian School, we are committed to becoming accredited as a classical Christian School through the Association of Classical and Christian School (ACCS).
We are seeking a Christian individual who has accepted Jesus Christ as personal Lord and Savior and can demonstrate a conviction that God has called them to become involved in classical Christian education. The successful candidate must exhibit spiritual maturity, have a teachable spirit, and a working knowledge of the Word of God.
The Head of School runs the school by inspiring and overseeing the academic community, casting and developing the vision of the school, managing the business of the school, and overseeing the development and excellence of the school:
As the spiritual leader of the school, help staff and students grow spiritually.
Helps to develop and refine the vision of the school to and with the board, administration, staff, students, and parents allowing our school to be full of beauty, truth, and goodness.
Oversees development and implementation of the long-range strategic plan for the school by advising the Board and reminding the Board of the school's vision.
Demonstrates a deep comprehension of classical education and personally practices the love of learning.
Maintains good relationships with parents, students, staff, and like-minded organizations while ensuring effective communication.
Builds relationships with students while providing discipline that sustains a healthy learning environment and helps students lead a Godly life.
Provides for excellence in curriculum, classroom instruction, and extracurricular activities through time spent in the classroom to recognize the needs of staff.
Builds relationships with like-minded institutions to help support New Life, with a particular focus on the like-minded churches.
Inspires staff to achieve their highest professional standards through assistance handling of day-to-day challenges of instruction, student evaluation, lesson planning, and lesson preparation.
Implements best practices in classical Christian education.
Keeps the board informed on issues, needs, and operations of the school.
Successfully leads the school through the ACCS accreditation process.
Subject to the Constitution of the United States and all applicable state and federal laws, NLCS does not discriminate in its employment practices or in the administration and dissemination of its programs and services.
We seek a Head of School that has many qualifications but realize no one person has every gift.  The school may provide resources and training if some skills are deficient.
Please contact us with additional questions by calling the office at 509-754-5558. To apply please send a cover letter and resume to [email protected]