Fourth Grade Teacher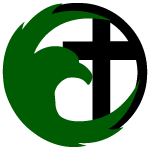 Website New Life Christian School
911 E Division Ave,
Ephrata,
Washington
98823
Position Description
The teacher is to work with all students in a spirit of genuine Christian love and to demonstrate a vital living relationship with the Lord Jesus Christ.
Teach subjects and classes as assigned using curriculum, supplementary materials, field trips, special guests, etc., to enhance student learning.
Attend and participate in morning devotions, teacher's meetings, evening programs if involving his/her students, and other meetings as assigned.
Do supervisory duty in the gymnasium, playground or study hall before, during or after school as assigned.
Complete paperwork including the following regular progress reports; report cards; grade records for permanent files; inventories of classroom equipment, supplies, and books; end-of-year debriefing evaluation; records of attendance; administration of achievement tests; and other paperwork as assigned or requested.
Building and classroom cleaning and repair, including responsibility for daily and end-of-year cleaning of classroom areas as prescribed; assist in the overall cleanliness of the facility and promptly report repair needs to the administration.
Plan parties on designated holidays.
Maintain proper classroom discipline, taking care of minor problems personally and referring major problems to head of school.
Be available to parents or students who wish to have a conference during non-teaching time.
Hold a bi-annual conference with the parents of each student.
Supervise extracurricular activities, organizations, and outings as assigned.
Carry out any other specific duties as assigned.