Latin Teaching Faculty Member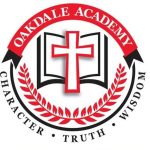 Website Oakdale Academy
Classical | Christian | Oakdale
3200 Beacham Drive,
Waterford Township,
Michigan
48329
Position Description
Oakdale Academy is seeking an enthusiastic teacher for Latin to Grammar and Logic school students.  This teacher, joining with our Rhetoric School Latin department, would work to construct the building blocks of language within students' minds by examining the Latin language, its order and intricacy, and its continuous presence throughout English and other languages as well.
Our faculty of classical teachers endeavor to create an atmosphere of beauty and wonder that encourages the growth of the intellect and the formation of virtue.  In doing so, each teacher will embody our motto – Rigor with Joy – in the classroom and throughout their daily life.