Lower School Faculty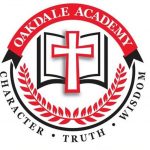 Website Oakdale Academy
3200 Beacham Drive,
Waterford,
Michigan
48329
Position Description
Minimum Requirements:
Committed Christian living in accordance with biblical standards.
Faculty shall hold a minimum of a Bachelor's Degree.
Additional Desire Qualifications:
Teaching experience.
Classical training.
Responsibilities:
Teaches assigned classes effectively, resulting in students that learn the skills and have the knowledge of the content of curriculum
Trains students and has a classroom whose culture and discipline reflect Christ's resulting in students who are disciples of Jesus Christ and who self-consciously live out His life
Demonstrates the ability to be a good examples of Christ-like behavior and professional conduct resulting in students who can emulate their teachers' behaviors, attitudes, and work ethic
Creating and maintain a neat classroom environment that inspires learning resulting in an environment that encourages learning
Using effective teaching methodology resulting in students that effectively are prepared for the curriculum.