Rhetoric School Math Teaching Position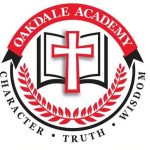 Website Oakdale Academy
3200 Beacham Drive,
Waterford Township,
Michigan
48329
Position Description
Oakdale Academy is seeking to add a member to our Rhetoric School Math and Science department as our school continues to grow.  We are seeking a candidate with love for the order of God's universe as evidenced in the mathematical arts.
A teacher in this position would work to immerse themselves in classical pedagogy rooted in the quadrivium and supported by a life of Christian virtue and love for God's Truth.  This faculty member will be responsible for developing in our students a passion for the quadrivium and a love for th eorder of the cosmos as studied in maths and science.