Principal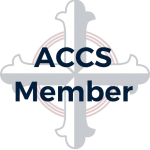 Website Ozarks Christian Academy
210 Allen St PO Box 1620,
West Plains,
Missouri
65775
Position Description
Ozarks Christian Academy is seeking a principal to help us equip the next generation of disciples.  The principal must be a mature Christian and a seasoned educator who will be able to lead both students and staff spiritually and academically.  The principal will have significant classroom experience, preferably in a classical Christian environment and have a desire to partner with parents in the discipleship of their children.  The principal will have the ability to lead in an educational setting and have a record of personal and professional growth as well as a commitment to further growth.
This position will have administrative responsibilities in both the lower and upper schools and operational responsibilities consistent with the candidates gifting.  The ability to teach one content area in the upper school is preferable. The principal will report to the headmaster.  This position is for the 2022-2023 school year.  Interested candidates should submit a resume to [email protected] or call 417-255-1622 to inquire about the position.