Director of Business Operations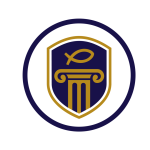 Website Paideia Classical Christian School
7834 North 56th Street,
Tampa,
Florida
33617
Position Description
Paideia Classical Christian School, located in beautiful Tampa, Florida, is seeking to hire a Director of Business Operations for the 2023-24 school year. This individual provides strategic leadership that supports the school's mission by effectively managing the school's financial and operational needs. The Director of Business Operations is responsible for a wide range of activities including finances, human resources, facilities, health and safety, security, technology, and risk management.
Paideia is a community of faith and learning where students love to learn and each team member is nurtured spiritually and developed professionally. We are committed to excellence in every endeavor and count it a tremendous privilege to work shoulder to shoulder with families to nurture the seeds of wisdom, virtue, and faith so each student might flourish long after they graduate.
If this sounds appealing to you and you have a background that you think is a fit, we would like to hear from you. For further information regarding this position, contact Matt Shuts, Head of School, at (813) 988-7700 or send your cover letter and resume to [email protected]