Humanities Teacher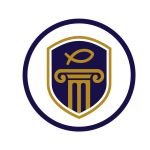 Website Paideia Classical Christian School
7834 North 56th Street,
Tampa,
Florida
33617
Position Description
Paideia Classical Christian School, located in beautiful Tampa, Florida, is seeking to hire a full- or part-time Humanities Teacher for the 2023-24 school year. Our ideal candidate will have previous teaching experience in a classical Christian school, a love for learning, and an aptitude for facilitating thoughtful discussions that explore age-old questions for the enrichment of the soul and the cultivation of wisdom.
Paideia is a vibrant community of faith and learning where students love to learn and faculty are nurtured spiritually and developed professionally. We are committed to excellence in every endeavor and count it a tremendous privilege to work alongside parents to help students learn, grow, and flourish.
Our faculty are deeply invested in the lives of our students and work shoulder to shoulder with families to nurture the seeds of wisdom, virtue, and faith so each student might bear fruit long after they graduate.
At Paideia, we are committed to attracting and retaining gifted teachers who possess a vibrant faith in Christ and a desire to educate students to love both the Lord and learning so that they thrive as passionate disciples of Christ, exceptional scholars, and virtuous citizens.
To apply for this position, send your cover letter and resume to [email protected]