Advancement Director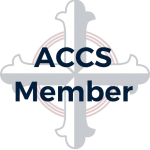 Website Philadelphia Classical School
3301 S. 20th Street,
Philadelphia,
Pennsylvania
19145
Position Description
Philadelphia Classical School is hiring a full-time Advancement Director to oversee admissions, marketing, communications, and special events. All employees must be able to sign our statement of faith and should provide information about church membership and involvement with resume documents. Please send inquiries to [email protected]
We look for candidates who –
Are motivated, strategic leaders.
Self-starters who take initiative with attention to detail.
Have experience managing people.
Have demonstrated​ effective​ ​collaboration​ ​in​ ​the​ ​workplace.
Are tech savvy.
Have an excellent command of written and verbal communication.
Connect easily when meeting new people.
Have at least five years work experience in a professional environment.
Are former classical Christian school graduates (a bonus).