Full-Time Upper School Humane Letters Teacher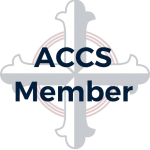 Website Philadelphia Classical School
3301 S. 20th Street, Philadelphia, PA 19145,
Pennsylvania
Position Description
Philadelphia Classical School is hiring a full-time Upper School Humane Letters teacher to be a part of a growing upper school team. The pay is competitive. The staff culture is highly rated. This is a wonderful job opportunity for the right person to join a joyful and dynamic staff team. All employees must be able to sign our statement of faith and should provide information about church membership and involvement with resume documents. Please send inquiries to [email protected] We would love to get to know you better. Candidates of interest will receive an application and further information via email.
We look for candidates who  –
Genuinely enjoy teenagers and connect well with them.
Have read and studied Great Books by authors such as Homer, Dante, Virgil, Lewis, Milton etc.
Have demonstrated excellence in at least one other activity besides academics, such as sports or the arts.
Have a natural gift for teaching that others have affirmed in a professional setting.
Can make old books come alive while still maintaining leadership in the class.
Had faithful Christian parents themselves.
Have spent at least ten years reading and studying the Bible consistently.
Display genuine collegiality with other staff members.
Have experience mentoring senior thesis (a bonus).
Are former classical Christian school graduates (a bonus).