Admissions Coordinator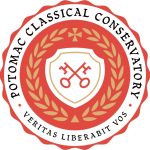 Website Potomac Classical Conservatory
Veritas Liberabit Vos
2405 Russell Road,
Alexandria,
Virginia
22301
Position Description
The Admissions Coordinator is responsible for representing school to parents, prospective parents and community in order to bring in new students and care well for current families. This includes managing the entire admission process and events from initial inquirty to enrollment to thoughtful integration into the school community. The Admissions Director will oversee print materials for school events and prospective parent viewing tours and summer parenting training.
We count it a tremendous privilege to work alongside parents to help students learn, grow, and flourish. This work goes far beyond simply importing knowledge and grading exams. We aim to invest in the lives of our students, partnering with families to nurture the seeds of wisdom and faith that will help them bear fruit for a lifetime.