Director of Finance & Human Resources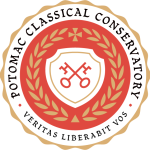 Website Potomac Classical Conservatory
Veritas Liberabit Vos
2405 Russell Road,
Alexandria,
Virginia
22305
Position Description
The Potomac Classical Conservatory is an exciting, growing, Kindergarten to 9th grade (adding one grade per year) collaborative-model school located just six miles from The White House in Alexandria, Virginia. Full job description here.
The Director of Finance and Human Resources provides leadership to support the school's mission by effectively managing the school's financial and human resources needs.The Director of Finance and HR is responsible for all business matters, HR, and legal and risk management. The position reports to the Head of School.
Applicants should have appropriate experience, enthusiasm, joy, and a desire to be a part of a strong administrative team. He or she must have a mature Christian faith, displayed in godly conduct and in firm personal convictions. He or she must display commitment to the mission and vision of Potomac Classical.