Student Support Director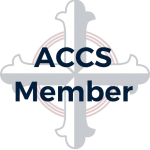 Website Potomac Classical Conservatory
Veritas Liberabit Vos
2405 Russell Road,
Alexandria,
Virginia
22301
Position Description
The Student Support Director will work closely with the faculty and parents to help identify students who are struggling and create a plan for improvement (Student Support Plan – SSP.) The position requires an educator who is a mature Christian who loves teaching and shepherding children. He or she should be a person who is personable, organized, and committed to providing a caring support system for students in their classrooms where their minds, hearts, and souls are cultivated and nurtured.
We count it a tremendous privilege to work alongside parents to help students learn, grow, and flourish.  We aim to invest in the lives of our students, partnering with families to nurture the seeds of wisdom and faith that will help them bear fruit for a lifetime.