Percussion Teacher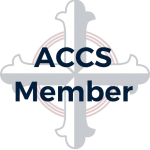 Website Providence Academy
Johnson City,
Tennessee
37615
Position Description
Qualifications:
Bachelor's degree in Fine Arts Music Education, master's degree preferred
ACSI certification preferred
3-5 years teaching experience preferred
Computer literate with proficiency in word processing, email communication, and internet research
Ability to manage the classroom and bring enthusiasm to the students for learning
A born-again Christian with a consistent public testimony
Position Overview:
The percussion teacher will:
teach students consistent with school guidelines with an emphasis on God as the creator of all things
teach middle school and high school students in beginner and advanced percussion classes
teach percussion ensemble and pep band drumline
Performance Responsibilities
Instructional
Teach classes as assigned following the prescribed curriculum guidelines set forth by curriculum coordinator and related school policies.
Design unit and lesson plans which guide classroom instruction and align to curricular standards to include intentional biblical integration.
Effect student learning through mastery of the subject material to achieve curriculum goals within the framework of the school's Christian philosophy.
Assess the learning of students on a regular basis and provide progress reports as required.
Maintain a wholesome teaching environment through proper discipline in the classroom.
Receptive and excited to take on differing assignments as needs arise within our school.
Non-Instructional
Maintain regular and accurate attendance and grade records to allow for a comprehensive knowledge of each student's progress.
Post grades as assigned and keep updated in school operating system.
Keep students, parents, and the administration adequately informed of each student's progress or deficiencies and give sufficient notice of struggles.
Maintain a clean, attractive, visual stimulating, and well-ordered classroom.
Supervise extra-curricular activities, weekly duties, organizations and outings as assigned.
Support the broader program of the school by attending extra-curricular activities.
Utilize educational opportunities and evaluation processes for professional growth.
Attend and participate in all scheduled meetings, including devotionals, in-service, committee, faculty, and other meetings as notified.
Know the procedures for dealing with issues of an emergency nature.
Refuse to use or circulate confidential information inappropriately.
Receptive to perform any other duties which may be assigned by administration.
Provide adequate notice of absences and cooperate in covering the responsibilities of colleagues who must be absent.
Professional
Evaluate your own teaching critically to improve effectiveness.
Assume responsibility for your professional development including knowledge of school policies and procedures.
Complete the duties noted and conduct yourself in a professional and positive fashion.
Personal
Demonstrate the character qualities of enthusiasm, courtesy, flexibility, integrity, gratitude, kindness, self-control, perseverance, and punctuality.
Demonstrate emotional stability, objectivity, and optimism when dealing with everyday stress.
Develop and maintain rapport with students, parents, and staff by treating others with friendliness, dignity, and consideration.
Respectfully submit and be loyal to designated authority per school policy.
Maintain a personal appearance that models cleanliness, modesty, good taste, and is in agreement with school policy (dress code).
Recognize the need for good public relations and represent the school at all times in a favorable, positive, and professional manner to the school constituency and general public.
Skills and Requirements
Communicate well to students, families, and staff.
Cooperate with employees in other departments and work as a team member in educating the students.
Think quickly and act appropriately in emergency situations.
Adapt to change with flexibility and a humble/positive attitude.
Punctual to work and to assigned meetings.
Function properly under time constraints and perform well under pressure.