Logic School Latin Teacher (7th-8th grades)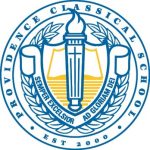 Website Providence Classical School
We strive for excellence in academics and seek those that possess a love for children, a love for learning, and the gift of teaching.
18100 Stuebner Airline Rd.,
Spring,
Texas
77379
Position Description
Providence is seeking a Logic School Latin teacher (7th-8th grades) who will enhance students' knowledge of the basis for the Latin language and who has a thorough knowledge of classical grammar and translation. Teachers must have an understanding of Latin grade-level standards and strong communication and interpersonal skills. Qualified teachers will have a love for learning, a love for God's word, and a passion for teaching our students in a distinctly classical and Christian community. Classroom teaching experience in a classical Christian school and possessing a degree in classical studies is preferred.