Head of Rhetoric School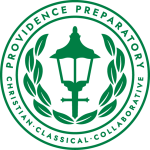 Website Providence Preparatory School
506 N. Main St.,
Belton,
Texas
76513
Position Description
Head of Rhetoric School Job Description
Providence Preparatory School is an interdenominational Christian, classical, and collaborative school founded in 2010 in Belton, Texas that serves 400 students in Pre-K through 12th grades. Our purpose is to nurture life-long learners by providing a rigorous Christ-centered, Classical education, empowering our students to enjoy God and appreciate the truth, goodness, and beauty in His world. Our blended-schedule approach combines the best elements of the traditional classroom with the best elements of homeschooling, providing our students with a high level of both independence and parental involvement. Providence Upper School students (5th-12th grades) attend class three days per week with professional faculty and then study at home under the tutelage of a parent co-teacher two days per week. Providence is accredited through the Association of Classical and Christian Schools and Texas Private School Accreditation Commission.
Duties and Responsibilities
The main objective is to serve (nurture and empower) the Providence 9th-12th grade faculty in its task of delivering the school's mission to the students. The Head of Rhetoric School reports to the Head of School. Areas of responsibility include:
leading the rhetoric school faculty development process (including hiring, training, observing, evaluating);
overseeing the rhetoric school academic program (which includes curriculum, syllabi, and lesson plans);
leading student culture at the rhetoric school level, emphasizing wisdom and virtue;
casting the classical / Christian / collaborative vision, and shepherding teachers, students, and parents of rhetoric school;
serving on the academic leadership team of the school that leads both strategic and urgent tasks;
leading admissions for incoming rhetoric school students;
researching best practices with the aim of improving Providence.
Education and Experience
Bachelor's degree is required, and master's degree or equivalent is preferred; teaching experience of at least two years (experience in high school and classical education preferred)
Skills and Characteristics
We are looking for a Head of Rhetoric School who:
can build positive relationships with teachers, students, and parents in service to the mission and goals of the school.
shows excellence in proactive verbal and written communication, and leads the rhetoric school toward excellence in communication skills.
emphasizes and models virtue, shaping academics and discipline with the goal of promoting virtuous character in students as well as a love for beauty, goodness, and truth.
has superior organizational skills.
regards students as godly image-bearers, consistently demonstrating regard for individual students in relation to dignity, learning styles, and unique abilities.
seeks out opportunities to grow in knowledge of subjects, Leads teachers to design lesson plans and activities that encourage this same inquisitiveness and love of learning in students.
upholds and promotes the positive morale of the school community, seeking opportunities to engage with activities outside of the classroom (but within reason in order to achieve a healthy work/life balance)
honors the parent/co-teacher model, upholding the parent as spiritual authority and primary educator of the student and the moral pulse of the home.
upholds the Bible and the Christian worldview as the ultimate source of knowledge, goodness, beauty, and truth.
actively seeks personal spiritual growth and encourages spiritual growth in the lives of faculty and students.
approaches educational opportunities with enthusiasm and awe, maintaining good stewardship of educational time, and impressing upon teachers and students a reverence for education that lays the foundation for lifelong learning.
The Head of Rhetoric School will likely teach one or two classes; administrative and teaching responsibilities will make a full-time position with a competitive salary.
For inquiries, and to view more specifications of the position, please contact
Bret Billman
Head of School, Providence Preparatory School
Interested candidates should forward a cover letter and CV or resume by email to [email protected]