Senior Curriculum Developer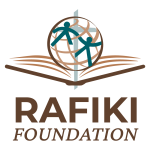 Website Rafiki Foundation
God's Word at work
23315 CR 44A,
Eustis,
Florida
32727
Position Description
If you are eager to be a part of the growing global classical Christian movement while also serving the US CCE schools, this opportunity may be the right fit.
The Rafiki Foundation is seeking a Curriculum Developer for its Upper School classical Christian curriculum. This is a full-time job with benefits at Rafiki's Home Office just outside Orlando Florida. Job entails reviewing and editing curriculum, working with a variety of writers, training of teachers, and working with Rafiki's Teachers colleges in Africa and training teachers in the USA using Rafiki's curriculum.
The Rafiki Foundation's mission is to help people know God and raise their standard of living. One of the ways Rafiki accomplishes this is by providing excellent classical Christian school curriculum to Rafiki schools and church partner schools in 10 African countries, primarily serving impoverished and at-risk children and youth.
Rafiki school curriculum is also in the process of being modified for use in classical Christian schools in the United States and other countries.
Applicants need to agree with Rafiki's Statement of Belief. See our website: https://rafikifoundation.org/blog-detail/our-statement-of-faith
Read our latest update here:
https://rafikifoundation.org/Rafiki%20Report%202022.pdf
Email: Geri[email protected] for a full job description if interested.