Secondary Humanities Teacher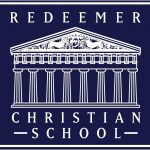 Website Redeemer Christian School
719 N Stapley Drive,
Mesa,
Arizona
85203
Position Description
Redeemer Christian School, a K-12, classical Christian private school, located in Mesa, AZ seeks a full-time Secondary Humanities Teacher for Spring 2022 start.
Qualified applicants have:
at minimum, a bachelor's degree in humanities field, and a mature Christian testimony,
upstanding character, with a love to teach and to inspire students and a well-developed Christian worldview,
previous teaching experience, and who has mastery/experience  to implement the classical teaching model,
a calling to make a spiritual impact in a young person's life.
Position includes:
* Literature, History and Philosophy of Ancient World (Veritas Press' Omnibus curriculum) with the Great Books, Classical Writing, Bible class.
* Teaching, grading, following lesson plans.
* Partnering with parents in the educational process of their student.
* Joining a team of professional educators at the school to support academic achievement and Christian character development of students.
FOR INFORMATION AND TO APPLY:
  Email resume and cover letter to Dr. Denise Monroe, [email protected], or
 phone the school for more information, 480-962-5003.
Redeemer Christian School, 719 N Stapley Drive, Mesa, AZ  85203
Redeemer Christian School serves Christian families in a Christ-centered environment to equip students for a life of learning and service to honor God.  Class sizes are small, < 12 students.
Start date is immediate, Spring 2022.
Salary rate is commensurate upon educational level and experience.
Full-time appointment includes medical benefits and optional dental, vision.
To learn about our school's 42-year tradition of Christ-centered education to Christian families, go to www.redeemerchristianschool.org.