Head of School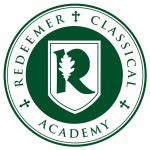 Website Redeemer Classical Academy
Murfreesboro,
Tennessee
37128
Position Description
About the Head of School:
Redeemer Classical Academy is seeking their next Head of School. The Head of School is the chief academic and administrative officer. The Head of School's primary duty is to implement the mission of Redeemer Classical Academy. Other responsibilities include managing daily operations and supervising all faculty and staff in a classical Christian education setting. In concert with the Board of Directors, the Head of School also oversees the development and implementation of a Strategic Plan and ensures compliance with accreditation and school membership agencies.
Redeemer owns twenty acres of real property three miles from its current location, which will serve as its permanent campus beginning in 2024. The Head of School will play a crucial role in managing the building effort and relocating to our permanent home.
Meet Redeemer Classical Academy:
Redeemer Classical Academy is a Christ-centered classical school serving kindergarten through 12th grade students and their families. Our primary objective is to employ traditional Classical methods and curricula and a Christ-centered approach to all aspects of our school's life. We offer students a rigorous academic course of study and Christian discipleship in a community context for the glory of God. This is reflected in our motto: Omnia per Eum (All Things through Him).
The Head of School Responsibilities Include: 
Mission
Owns and passionately communicates the vision, mission, & values to all stakeholders and to the surrounding community.
Develops and implements methods to promote and proactively encourage examples of school values.
Inspires positive cultural growth and corrects negative cultural trends.
Loves learning and pursues the effective implementation of classical and education.
Academic
Oversees the development and implementation of the strategic planning process.
Ensure that appropriate Classical academics and learning are in place for graduates to consistently gain entrance into quality universities.
Strong leader who values collective leadership and nurtures a strong team, ensuring that a spirit of collaboration exists.
Actively supports faculty and ensures that they have adequate resources.
Develops and implements the organizational structure, processes, and systems of accountability.
Fosters a dynamic and positive work environment to attract and retain quality faculty and staff.
Personnel
Recruits and retains excellent faculty and staff.
Oversees professional development of direct reports.
Oversees the implementation of the evaluative process to facilitate encouragement & growth.
Develops and maintains a succession plan for key employees to minimize transition risk.
Financial Development
Meaningfully advances development efforts to strengthen long-term financial stability.
Guides the formation and execution of the annual budget with financial and business acumen.
Assists the Board of Directors in the strategic process and execution of fundraising for capital expenses and scholarships.
Identifies, builds, and strengthens lasting relationships with key donors.
Communication
Effectively markets the school's vision and value to all stakeholders, prospective students, donors, colleges & universities, and the broader community.
Builds relationships with key individuals to strengthen ties to the community (e.g. pastors, city council members, etc.).
Oversees marketing tools (e.g. website, brochures, etc.).
Board Relationship
Maintains a proactive, healthy, and effective relationship with the Board of Directors.
Serves as an ex-officio member of the Board.
Monitors and transparently communicates health of the organization and policy suggestions to the Board; ensures all communication with the Board is clear and thorough.
Carries out other responsibilities as required by the Board.
This role description is intended to represent key areas of responsibilities; specific assignments may vary from time to time, and other duties may be assigned.
What You Bring: 
The following describes many of the characteristics of the ideal candidate for the Head of School:
Qualifications
Profess a belief in Jesus Christ ( as Lord and Savior their life) and exhibit a lifestyle that reflects maturity and intimacy with God.
Able servant-leader whose conduct exemplifies Biblical principles.
Ability to foster professional relationships with the Board, parents, staff, and community.
Demonstrated leadership experience
Excellent communication and interpersonal skills.
Bachelor's degree is required.
Preference given to candidates with five (5) years full-time classroom teaching experience or administration experience, preferably in a Classical school.
Preference given to candidates who possess an advanced degree.