Grammar School Principal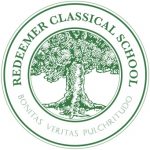 Website Redeemer Classical School
Position Description
Redeemer Classical School (VA) is seeking a Grammar School Principal to start in July 2023.
The Grammar School Principal is charged with the responsibility for the oversight of all activities involving students and faculty in Pre-Kindergarten-6th grade, ensuring that this division of the school operates in a manner that is consistent with the school's overall mission. As a member of the school's Leadership Team, the Grammar School Principal will also work with other administrators to help achieve the school's mission, vision, and strategic plan school-wide.
To learn more about Redeemer Classical School, please visit our website www.redeemerclassical.org
Interested parties should submit a resume or CV to Head of School, Ron Hoch ([email protected]).