4th Grade Teacher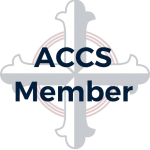 Website Regent Preparatory School of Oklahoma
8621 S Memorial Tulsa, OK 74133,
Tulsa,
Oklahoma
74133
Position Description
For the 2023-2024 academic year, Regent Preparatory School of Oklahoma is seeking a Class 4 teacher. Regent is a K-12 school of over 550 students. The position includes instruction in language arts, Bible, American history and geography, and math. The teacher would coordinate with the other sections of Class 4 in sequencing and content. Full time positions include competitive salaries and benefits. If interested, please review our website rpsok.org and submit a resume and cover letter.