Kindergarten-3rd grade Music Teacher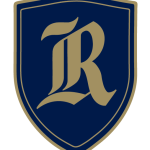 Website Regents School of Austin
Classical. Christian. Community.
3230 Travis Country Circle,
Austin,
Texas
78735
Position Description
Regents School of Austin is seeking a Kindergarten-3rd grade Music Teacher- Full-Time
Regents is a place of challenge, joy, service, and community preparing students to thrive in life. Our beautiful 83 acres in southwest Austin, Texas provide a tremendous setting for a Classical, Christian K-12 experience for over 1000 students combining robust academics with co-curriculars that are central to the whole student experience. Our award winning Fine Arts are a vital component of helping students see what is true, good, and beautiful. Regents incorporates instrumental ensembles, choral arts, dance, theatre and visual arts into its Fine Arts Department to give students expressive outlets to develop their full potential in the arts that will last a lifetime.
Lower Grammar music teacher is a very special role. The music teacher must be a committed Christian with a passion for good musicianship and the pedagogical and classroom management skills necessary to inspire young hearts, minds and bodies. The Music Teacher is responsible for planning, organizing and implementing age appropriate instructional program and school performances based on best practices in music for a classical Christian school environment. They will have the ability and patience to work interactively with individual students while maintaining a strong overall class culture. Excellent communication skills with students, parents, teachers, administration and staff is paramount. Candidate will have chapel responsibilities and will be expected to be proficient in piano and comfortable leading large groups in singing.
Requirements:
Music Education degree with endorsements in General Music, Masters preferred.
Minimum of 2 years music classroom experience
Proficiency in piano
Information on our Purpose, Mission, Philosophy, Objectives and Doctrinal Statement
Board members, administration, faculty, coaches and other instructional personnel of Regents School, whether full-time, part-time or volunteer, must believe and abide by the Purpose, Mission, Philosophy, Objectives and Doctrinal Statement, evidenced by their signing a statement of agreement with Article II annually. This document can be found by clicking: Philosophy and Doctrinal Statement. As a supplement, the Regents Board of Directors has adopted two additional statements as clarifying language under Article II. The Chicago Statement on Biblical Inerrancy – This was adopted in 2017 by the Board to be clear on our view of the inerrancy of Scripture. Nashville Statement: A Coalition for Biblical Sexuality – This was adopted by the Board in 2019 as clarifying language on our view of biblical sexuality.
Links to documents below:
Chicago Statement on Biblical Inerrancy