Student Learning Support Specialist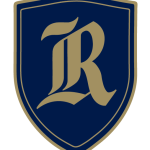 Website Regents School of Austin
Classical. Christian. Community.
3230 Travis Country Circle,
Austin,
Texas
78735
Position Description
ROLE SUMMARY
The Student Learning Specialist works closely with the Heads of Schools, classroom teachers, specialists, parents, and outside professionals. They must have strong interpersonal skills and be interested in working in a highly collaborative environment. The Learning Specialist must place a priority on professional learning and research-based practices. We want a professional educator who will bring specialized knowledge and insight to teachers and students.
RESPONSIBILITIES:
Administer testing schedule and oversee part-time proctors for accommodated students
Provide required documentation to ensure accommodations are granted on standardized tests
Manage and maintain Learning Initiative information stored in Regents' Student Information System
Work collaboratively with teachers and other support staff to understand the individual needs of students with learning differences, and ensure all students are progressing
Make referrals for diagnostic evaluations, and review and interpret psycho-educational testing results
Develop strategies to meet the needs of students identified with learning differences and plan for/update/oversee necessary academic accommodations
Identify and support students with organizational and other academic needs, including referrals to outside tutors and homework coaches
Coordinate meetings with families and teachers to discuss accommodations, recommendations, and other necessary supports/referrals
Serve as liaison between the school and families of students with learning differences and/or difficulties
Help students and parents understand students' individual strengths and relative weaknesses
Serve Wholeheartedly as an Exceptional Teammate
Model servant leadership, grace and love in all relationships and interactions
Develop relationships with colleagues with goals of teamwork, relational unity, and spiritual growth
Provide team support regarding all matters, processes and initiatives
Demonstrate loyalty to teammates in action and word
Assist Team members to facilitate school-wide wins
EDUCATION and EXPERIENCE
A Bachelors degree is required, Master's preferred.
Applicants must also have a strong knowledge base in the area of learning differences
Ability to interpret test results of IQ, achievement, and learning disability diagnostic tests.
Strong organizational skills
Exceptional communicator – both verbal and written
Strong work ethic
Information on our Purpose, Mission, Philosophy, Objectives and Doctrinal Statement
Board members, administration, faculty, coaches and other instructional personnel of Regents School, whether full-time, part-time or volunteer, must believe and abide by the Purpose, Mission, Philosophy, Objectives and Doctrinal Statement, evidenced by their signing a statement of agreement with Article II annually. This document can be found by clicking: Philosophy and Doctrinal Statement. As a supplement, the Regents Board of Directors has adopted two additional statements as clarifying language under Article II. The Chicago Statement on Biblical Inerrancy – This was adopted in 2017 by the Board to be clear on our view of the inerrancy of Scripture. Nashville Statement: A Coalition for Biblical Sexuality – This was adopted by the Board in 2019 as clarifying language on our view of biblical sexuality.
Links to documents below:
Chicago Statement on Biblical Inerrancy