Associate Head of the School of Rhetoric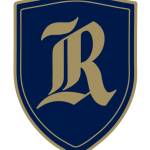 Website Regents School of Austin
Classical. Christian. Community.
3230 Travis Country Circle,
Austin,
Texas
78735
Position Description
Associate Head of the School of Rhetoric
To see the full job description and or apply to this position, please use the following link:
Reporting to Head of the School of Rhetoric, the Associate Head of the School of Rhetoric (SOR) is the primary owner of the academic experience for students and the guardian and developer of academic excellence, Christian worldview, and classical education pedagogy and formation in the School of Rhetoric. Responsibilities include frequent teacher observation and coaching, primarily on classical methodology and Christian worldview as applied within different subjects; meeting regularly with department chairs to improve interdepartmental communication and support; leading the student prefects in taking ownership over their education and that of their peers, both current and future; being an integral part of the hiring and onboarding process for new teachers; monitoring and positively contributing to faculty culture; and being the leader of SOR when Head of SOR is out.
The Associate Head of the School of Rhetoric must be a true and trusted partner with the faculty and department chairs able to provide quick, detailed feedback to teachers that will enable them to improve the classroom experience for their students quickly and effectively. It requires strong leadership of people, problem-solving skills, Christian-based ethical standards, a true passion for children and their education, creativity, outstanding teamwork skills, and a high degree of ownership and initiative. Success in this role will lead to a strong faculty culture committed to the mission of the school, students who feel appropriately challenged and supported, parental recognition that the SOR is meeting and exceeding their expectations, and improved hiring, support, and evaluation of faculty.
Qualifications & Skills
Bachelor's Degree required, Masters preferred
5+ Years of successful teaching & administrative experience in a High School
Outstanding ability to communicate verbally and in writing
Commitment to staff development
Understanding of and love for classical education preferred
Love for teenagers and desire for them to know, love and practice that which is True, Good, and Beautiful, principles that find their completeness in Jesus Christ.
About Us:
The mission of Regents School is to provide a classical and Christian education founded upon and informed by a Christian worldview, that equips students to know, love, and practice that which is true, good, and beautiful, and challenges them to strive for excellence as they live purposefully and intelligently in the service of God and man.
Today Regents educates over 1,000 students grades K-12 and has become recognized by peers for outstanding accomplishments in teaching, curriculum, students' achievement, parental involvement, and community support.
Helpful links:
Regents Website
https://www.regentsaustin.org/
Virtual Tour
https://vimeo.com/405059527
Regents Video
https://vimeo.com/370386982