Director of Athletics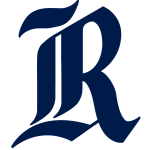 Website Regents School of Austin
Classical. Christian. Community.
3230 Travis Country Circle,
Austin,
Texas
78735
Position Description
To see this job and others, please visit us at https://regents-austin.atsondemand.com/
JOB POSITION:                  Director of Athletics
REPORTS TO:                      Head of School
Regents School of Austin's Department of Athletics has a passion and mission to use sports to redeem the hearts of athletes, parents, coaches and others to Christ.  We want to compete in a way that honors the Lord and points others toward Him, and will focus heavily on the process of competing well.  While shaping and developing character, we will work to maximize the talents, skills, and abilities that God gave each athlete for the benefit of the team.
Position Summary
The Director of Athletics reports to the Head of School and is responsible for the overall management and strategic direction of the Regents Athletic Department.
Duties & Responsibilities
The Director of Athletics is responsible for the success and advancement of the the athletic program.  Duties and responsibilities include but are not limited to:
Cultural
Routinely meet with coaches, student-athletes and parents to ensure awareness and understanding of the athletic department's vision to redeem sports for Christ
Lead in conflict resolution between parents, coaches, and student-athletes
Meet with prospective families
Personnel Management
Manage at team of Assistant Athletic Directors and other athletics' personnel
Responsible for all coaches in assigned programs being CAPPS or TAPPS certified
Recruit, recommend for hire, and train all coaches for assigned programs
Administer and update coach training program
Manage coach performance and development, including development of performance plans
Evaluate, mentor, and provide leadership for coaches for assigned programs
Financial
Provide a full range of financial management in cooperation with the Regents Business Office including purchasing, accounts receivable, accounts payable, cash handling, billing, contract management and inventory
Develop and monitor department, program, and team budgets that maximize the availability of facilities, equipment, and uniforms for all students to participate in sports of their choice
Actively participate in school campaigns that raise funds for the athletic programs
Review and adjust athletic fees annually to ensure a positive athletic experience
Program Advancement
Ensure a cohesive sports program
Build relationships with student athletes to ensure adequate participation for assigned programs
Assist Head Coaches in organizing and executing player evaluations and team placement
Work with Head Coaches to make recommendations for youth sports programs and recreation leagues for grades K-6
Facilitate off-season player development
Scheduling
Work with department leadership to oversee  the creation and maintenance of a master athletic calendar that incorporates school events, league events, and game/practice schedules
Ensure a timely and accurate athletic website including a calendar of events
Coordinate with league affiliations on athletic event calendar including league events and opposing school activities
Assist coaches with tryouts for team placement schedules, competition schedules, and practice schedules
Ensure the timely communication with coaches, families, leagues, game officials, trainers, and opposing teams for all game changes and cancelations
Administrative and Other Responsibilities
Assist in CAPPS and TAPPS game scheduling
Inspect and recommend replacement and/or additions to ensure adequate facilities and equipment are available
Inspect existing uniforms for athletes in assigned programs and work with Inventory Control Manager to organize repair and/or replacement
Assist in purchasing of new uniforms and equipment
Assist in organizing event promotions to drive student attendance and participation
Assist in organizing parent and student-athlete education
Maintain professional development by attending training and clinics
Assist in execution of summer camps
Assist in execution of athletic department fundraisers
Perform other duties as assigned
Maintain a  high level knowledge of all TAPPS and NCAA/NFHS rules
Attend non-routine events such as district meetings, athletic banquets, clinics, etc.
Schedule and lead meetings with Athletic Department leadership
Be able and willing to provide emergency care; maintain CPR-First-Aid-AED certifications; engage professional emergency personnel (911) if needed; know where automated external defibrillators (AED's) are located on campus
Working Conditions
Twelve month working schedule with paid school holidays and vacation in accordance with Employee Handbook and supervisor's approval of leave of absences.  Evening and weekend work will be required as needed.
Evaluation
Position will be evaluated annually by the Head of School in accordance with job description and effectiveness of meeting work load demands
__________________________________________________
Please click on or copy and paste the following link to a video to learn more about the values of Regents Athletics' Department.
https://www.regentsaustin.org/campus-life/athletics#video/1388420
Regents School of Austin is a unique K-12 school that educates 1,000 students on an 82-acre campus in southwest Austin. Our mission is to provide a classical, Christian education, founded upon and informed by a Christian worldview, that equips students to know, love, and practice that which is true, good and beautiful, and challenges them to strive for excellence as they live purposefully and intelligently in the service of God and man. Regents School of Austin is well recognized by peers for outstanding accomplishments in teaching, curriculum, students' achievement, parental involvement, and community support.
Regents Athletics helps to fulfill the mission of the school by teaching the Christian way of competing and the Christian way of life as expressed through our three core values in athletics – character, commitment, and community. The Regents Athletic Department acknowledges the following order of priorities in our school:  1) God, 2) family, 3) academics, and 4) athletics. When this order is followed, it gives student-athletes the opportunity to be balanced spiritually, physically, mentally, and emotionally.
Skills
Ideal candidate will possess the following skills:
Willingness to listen and to help build consensus; ability to build trust and rapport
High self-awareness; acts in a manner that will reflect positively on the organization
Strong financial management skills
Proven organizational and time management skills; detail-oriented; self-motivated; ability to manage multiple activities simultaneously
Process driven
Demonstrated excellent oral and written communications skills
Technology savvy; proficient in the use of Microsoft Word, Excel and PowerPoint
Knowledge of NCAA rules as it pertains to relevant sport and student-athlete recruitment
Ability to adapt to varying social environments that include parents, coaches, student-athletes, administrators, opposing coaches and school administrators
Qualifications
Ideal candidates will possess the following qualifications:
Bachelor's Degree
Five years or more experience as an Athletics Director preferred or the equivalent
Demonstrated desire and ability to disciple youth athletes
Demonstrated leadership
Demonstrated faith in Christ; clear appreciation and support for the Athletics Departments Mission Statement
CPR-First Aid-AED certified
Information on our Purpose, Mission, Philosophy, Objectives and Doctrinal Statement
Board members, administration, faculty, coaches and other instructional personnel of Regents School, whether full-time, part-time or volunteer, must believe and abide by the Purpose, Mission, Philosophy, Objectives and Doctrinal Statement, evidenced by their signing a statement of agreement with Article II annually. This document can be found by clicking: Philosophy and Doctrinal Statement. As a supplement, the Regents Board of Directors has adopted two additional statements as clarifying language under Article II. The Chicago Statement on Biblical Inerrancy – This was adopted in 2017 by the Board to be clear on our view of the inerrancy of Scripture. Nashville Statement: A Coalition for Biblical Sexuality – This was adopted by the Board in 2019 as clarifying language on our view of biblical sexuality.
To see this job and others, please visit us at https://regents-austin.atsondemand.com/