High School Math Teacher and or Long-Term Substitute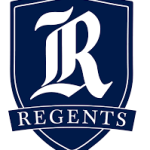 Website Regents School of Austin
Classical. Christian. Community.
3230 Travis Country Circle,
Austin,
Texas
78735
Position Description
High School Math Teacher and or Long-Term Substitute
For more information, please contact our Math Chair, Josh Wilkerson at:
Job Description:
Our High School Math program is seeking qualified candidates starting January 2nd, 2024. We will consider earlier start dates if needed.
Candidates should have experience in teaching mathematics at the high school level (Algebra I and above). Though not required, preference will be given to candidates with a demonstrated ability to teach a diversity of learning styles, including both honors and non-honors courses.
In addition to formal experience, candidates should demonstrate the desire to cultivate the mathematical affections of students – to not only deepen their critical thinking and ability to problem solve but to structure lessons and curriculum so as to entice students to develop more positive dispositions, attitudes, and perspectives towards mathematics. Candidates should be in agreement with our Math Department Philosophy (see attached).
Candidates must be able to articulate how their Christian faith influences and integrates with their understanding and teaching of mathematics.
Link to the Math Department's Philosophy:
https://drive.google.com/file/d/1tTNU2EsSfZfCawgUuM0zt3yACADvVQ_0/view?usp=sharing
About the School of Rhetoric
Our High School's unofficial motto might be 'work hard, play hard, laugh hard'. Though rigorous in curriculum and expectations, our student body is made up of academically average and above average students, almost all of whom are involved in Athletics, Performing and Visual Arts, clubs and societies, and service to the school and community. Ours is a balance of exhorting students to not accept low expectations for what young people can do while also helping them make hard decisions between multiple "excellent" things.
At the center of our education in the high school are analysis and critical thinking–the students' ability and exercise of understanding and ordering their knowledge on any particular topic into the context of their understanding of everything else. Articulating in writing and speech both questions and understanding are therefore regular and constant activity in all subjects. We deliberately foster an environment that encourages mature personal relationships and individual study. While education inherently includes graded performance on assessments and tests which can foster anxiety and unhealthy competition, the environment most conducive to learning is relaxed, personal, and safe–a result of relationships with adults whom are trustworthy, caring, and supportive. Those relationships are the most important asset in our school.
Experience and Skills:
Qualified candidates will have at least a bachelor's degree in Mathematics or Math Education or an equivalent course of study, at least three years of relevant classroom experience preferred, and Christian maturity that demonstrates a desire and capacity to create a healthy classroom environment and to develop a commitment to learning in students. Successful candidates will have experience and expertise in the following:
Understanding pedagogical skills and objectives in a classical, Christian model.
Teaching through student discussions and extensive researched writing assignments while providing timely and instructive evaluation.
High self-understanding, interpersonal communication, self-organization, and motivation.
This position will regularly interact with students, parents, faculty, and administrators and requires strong interpersonal competency and the ability to build trust and rapport.
Information on our Purpose, Mission, Philosophy, Objectives and Doctrinal Statement
Board members, administration, faculty, coaches and other instructional personnel of Regents School, whether full-time, part-time or volunteer, must subscribe to our Purpose, Mission, Philosophy, Objectives and Doctrinal Statement, evidenced by their signing a statement of agreement with Article II annually. This document can be found by clicking: Philosophy and Doctrinal Statement. As a supplement, the Regents Board of Directors has adopted two additional statements as clarifying language under Article II. The Chicago Statement on Biblical Inerrancy – This was adopted in 2017 by the Board to be clear on our view of the inerrancy of Scripture. Nashville Statement: A Coalition for Biblical Sexuality – This was adopted by the Board in 2019 as clarifying language on our view of biblical sexuality.