Logic English Teacher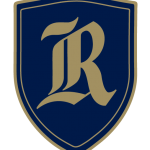 Website Regents School of Austin
Classical. Christian. Community.
3230 Travis Country Circle,
Austin,
Texas
78735
Position Description
Regents School of Austin is seeking a Logic (Middle School) English Teacher.
Logic School teachers at Regents are responsible for managing a healthy student environment toward the fulfillment of the mission of the school.
This includes but is not limited to:
Instructing in an educational environment where students can learn to develop their love for Christ's created order as he/she discovers the truth, goodness, and beauty in all facets of the human experience as it is demonstrated in all areas of human knowledge that are aligned with our Classical, Christian curriculum.
Understanding the role 'education' can fulfill as God's tool to awaken hearts and minds to His attributes and character.
Fostering healthy communication and partnership between parents and the school regarding the preparation of their child for middle school life.
Successful candidates will live out a Christian lifestyle and demonstrate a Christian worldview in their daily actions. See our Philosophy and Doctrinal Statement on our website for more information. Qualified candidates will have at least a Bachelor's degree (Masters preferred), three years of relevant classroom experience and Christian maturity that demonstrates a desire and capacity to create a healthy classroom environment.
Applicants should also have experience and expertise in the following:
Bachelor's Degree required; degree in Latin or Classics preferred.
Understanding pedagogical skills and objectives in a classical, Christian model.
Interacting with students, parents, faculty, and administrators with strong interpersonal competency.
Articulating the integration of curricular education with biblical spiritual formation and discipleship.
Communicating with a high level of self-awareness, compassion, and composure.
To apply for this position, please use the following link:
http://atsod.com/j/s.cfm/1141