Logic Teacher - English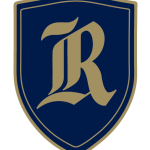 Website Regents School of Austin
Classical. Christian. Community.
3230 Travis Country Circle,
Austin,
Texas
78735
Position Description
Regents School of Austin is seeking a middle school teacher for the 2023-2024 school year.  This position requires active participation with the School of Logic (7th-8th) faculty in creating a healthy school culture for students, parents, and faculty.  Successful candidates will have a love of the middle school age group as well as a passion for teaching.
Qualified candidates will have at least a Bachelor's degree (Master's preferred), at least 3+ years of relevant classroom experience, and Christian maturity that demonstrates a desire and capacity to create a healthy classroom environment and develop a commitment to learning in students. See the Doctrinal Statement on our website for our statement of faith.  Successful candidates will have experience and expertise in the following:
Understanding pedagogical skills and objectives in a classical, Christian model.
Teaching through student discussions and extensive researched writing assignments while providing timely and instructive evaluation.
High self-understanding, interpersonal communication, self-organization, and motivation.
This position will regularly interact with students, parents, faculty, and administrators and requires strong interpersonal competency and the ability to build trust and rapport.
Information on our Purpose, Mission, Philosophy, Objectives and Doctrinal Statement
Board members, administration, faculty, coaches and other instructional personnel of Regents School, whether full-time, part-time or volunteer, must believe and abide by the Purpose, Mission, Philosophy, Objectives and Doctrinal Statement, evidenced by their signing a statement of agreement with Article II annually. This document can be found by clicking: Philosophy and Doctrinal Statement. As a supplement, the Regents Board of Directors has adopted two additional statements as clarifying language under Article II. The Chicago Statement on Biblical Inerrancy – This was adopted in 2017 by the Board to be clear on our view of the inerrancy of Scripture. Nashville Statement: A Coalition for Biblical Sexuality – This was adopted by the Board in 2019 as clarifying language on our view of biblical sexuality.
Links to documents below:
Chicago Statement on Biblical Inerrancy