Rhetoric History Teacher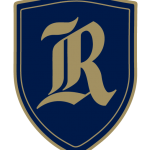 Website Regents School of Austin
Classical. Christian. Community.
3230 Travis Country Circle,
Austin,
Texas
78735
Position Description
2022 – 2023 Rhetoric (High School) History Teacher
Division Specific:
– a successful teacher in the School of Rhetoric loves Jesus, understands and loves teenagers, knows and loves their subject matter, and is capable of connecting all of those together on a consistent basis
– a successful teacher needs have demonstrable ability to lesson plan, write appropriately challenging tests, work well with others, and do the basics of the job (getting grades entered on time and returned to students, getting attendance entered regularly, etc.)
– a successful teacher needs to enjoy reading and learning, be curious about the world and their subject matter, and capable of guiding students into the relevant course material in engaging and personal ways, especially including leading student discussions over ideas, primary sources, and cultural artifacts.
Department Specific
– a successful teacher in the History department is knowledgeable about a wide range of topics beyond merely the title of the class and its time period. History classes at Regents involve discussions about politics, art, music, philosophy, theology, social movements, science, military strategy, as well as the basics of 'who did what when where and why'.
– a successful teacher in the History department is able to both teach about specific 'trees' in the particular forest of their class as well as keep in mind (both for themselves and their students) the broader forest of themes, narratives, and movements that structure the telling of history.
– a successful teacher in the History department teaches both the good and the wicked in history and encourages students to grow in their love of wisdom and living holy lives. Deuteronomy 30:15-20 serves as the background here.
– a successful teacher in the History department knows how to do research and teach students how to do research, and then use that research to develop arguments in both written and oral work.
– a successful American history teacher can connect the political and philosophical ideas and developments of Early Modern and Modern Europe with American history while emphasizing the uniquely American developments of themes like governmental centralization, urbanization, the industrial revolution, the role of Christianity in shaping culture, and the various competing visions of human flourishing that have marked much of our nation's history.
– a successful American history teacher at Regents is familiar with Thomas Sowell's framework in A Conflict of Visions and is capable of applying it to American history holistically.
– a successful American history teacher understands the way in which our governmental framework has developed over the centuries through major events and court cases and is capable of inspiring students to love the inheritance we all receive as American Christians.
Qualified candidates will have at least a Bachelor's degree, three years of relevant classroom experience, and Christian maturity that demonstrates a desire and capacity to create a healthy classroom environment and develop a commitment to learning in students. Successful candidates will have experience and expertise in the following:
*Understanding pedagogical skills and objectives in a classical, Christian model.
*Teaching through student discussions and extensive researched writing assignments while providing timely and instructive evaluation.
*High self-understanding, interpersonal communication, self-organization, and motivation.
*This position will regularly interact with students, parents, faculty, and administrators and requires strong interpersonal competency and the ability to build trust and rapport.
To apply for this position, please click the following link:
http://atsod.com/j/s.cfm/113D