Rhetoric Humanities Teacher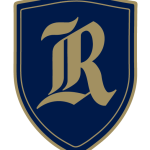 Website Regents School of Austin
Classical. Christian. Community.
3230 Travis Country Circle,
Austin,
Texas
78735
Position Description
Faculty Positions Available
Special consideration will be given to those with a History and Literature background. If you are interested in working for us in the future, please submit your application.
Compensation: Commensurate with experience, competitive with regional public and private schools.
Primary Responsibilities
All teachers at Regents are responsible for managing a healthy student environment toward the fulfillment of the mission of the school. This includes but is not limited to:
Inspiring the culture with energy in relation to student life and morale.
Understanding the role 'education' can fulfill as God's tool to awaken hearts and minds to His attributes and character.
Fostering healthy communication and partnership between parents and the school regarding the preparation of their child for post-secondary school life.
Providing responsive fellowship for families with students facing situational or extraordinary challenges.
Successful teacher candidates will have at least a Bachelor's degree, at least three years of relevant classroom experience and Christian maturity that demonstrates a desire to learn and a capacity to create a healthy classroom environment. They should also have experience and expertise in the following:
Understanding pedagogical skills and objectives in a classical, Christian model.
Interacting with students, parents, faculty, and administrators with strong interpersonal competency.
Articulating the integration of curricular education with biblical spiritual formation and discipleship.
Communicating with a high level of self-awareness, unaffected compassion, and composure.
Information on our Purpose, Mission, Philosophy, Objectives and Doctrinal Statement
Board members, administration, faculty, coaches and other instructional personnel of Regents School, whether full-time, part-time or volunteer, must believe and abide by the Purpose, Mission, Philosophy, Objectives and Doctrinal Statement, evidenced by their signing a statement of agreement with Article II annually. This document can be found by clicking: Philosophy and Doctrinal Statement. As a supplement, the Regents Board of Directors has adopted two additional statements as clarifying language under Article II. The Chicago Statement on Biblical Inerrancy – This was adopted in 2017 by the Board to be clear on our view of the inerrancy of Scripture. Nashville Statement: A Coalition for Biblical Sexuality – This was adopted by the Board in 2019 as clarifying language on our view of biblical sexuality.
Links to documents below:
Chicago Statement on Biblical Inerrancy