Visual Art Teacher for 1st and 2nd grade - Part-Time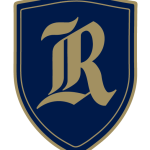 Website Regents School of Austin
Classical. Christian. Community.
3230 Travis Country Circle,
Austin,
Texas
78735
Position Description
Regents is a place of challenge, joy, service, and community preparing students to thrive in life. Our beautiful 83 acres in southwest Austin, Texas provide a tremendous setting for a Classical, Christian K-12 experience for over 1000 students combining robust academics/fine arts with co-curriculars that are central to the whole student experience. Our award winning Fine Arts programs are a vital component of helping our students see and experience what is true, good, and beautiful. Regents incorporates instrumental ensembles, choral arts, dance, theatre and visual arts into its Fine Arts Department to give students expressive outlets to develop their full potential in the fine arts that will last a lifetime.
Regents School of Austin is seeking a Visual Art Teacher for 1st and 2nd grade – Part-Time
The Visual Arts teacher must be a committed Christian that possesses experience with early childhood education.  Must have an appreciation for classical art with a personal commitment to help build our distinctly classical art program.
Ideal candidates align themselves with our Philosophy of Art Education that prioritizes:
The value of a classical art education
Classical pedagogy and backward design
Traditional methods of drawing, painting, printmaking, and hand building
Age appropriate mentorship and classroom management
Successful candidates will have:
At least three years of relevant classroom experience
Christian maturity that demonstrates a desire to learn and a capacity to create a healthy classroom environment
Experience in the development of a program in a private school setting
Qualifications
At least a Bachelor's degree (Masters preferred) in Fine Arts or related discipline and have experience instructing in the visual arts.
Information on our Purpose, Mission, Philosophy, Objectives and Doctrinal Statement
Board members, administration, faculty, coaches and other instructional personnel of Regents School, whether full-time, part-time or volunteer, must believe and abide by the Purpose, Mission, Philosophy, Objectives and Doctrinal Statement, evidenced by their signing a statement of agreement with Article II annually. This document can be found by clicking: Philosophy and Doctrinal Statement. As a supplement, the Regents Board of Directors has adopted two additional statements as clarifying language under Article II. The Chicago Statement on Biblical Inerrancy – This was adopted in 2017 by the Board to be clear on our view of the inerrancy of Scripture. Nashville Statement: A Coalition for Biblical Sexuality – This was adopted by the Board in 2019 as clarifying language on our view of biblical sexuality.
Links to documents below:
Chicago Statement on Biblical Inerrancy