Senior Director of Advancement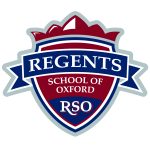 Website Regents School of Oxford
Position Description
The Development Director will design, implement and oversee an Annual Giving Program.
– Create office systems to support all Development Programs.
– Oversee the management of databases and all records, files, and gift processing.
– Manage all strategies and activities for donor cultivation, solicitation, and relations.
– Write monthly Development reports to the Board and occasionally attend School Board meetings.
– Develop and maintain relationships with alumni, board members, parents, grandparents, donors, faculty, staff and administration
– Manage and maintain alumni and grandparent database.
– Develop and implement strategies to promote the mission of the school to both the internal constituencies of  the school and the community at large.
– Work together with the Admissions Director to oversee of all major publications, including the weekly newsletter and School website.
Connect with Local Churches represented within the student body