Upper Elementary Teacher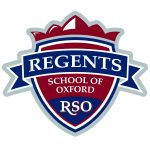 Website Regents School of Oxford
Position Description
The grammar school teacher will:
– Reflect the purpose of the school and its mission, which is to honor Christ in every class and in every activity.
– Motivate students to accept the Gospel and help them grow in their faith. Lead students to a realization of their identity in Christ.
– Cooperate with the Board and administration in implementing all policies, procedures, and directives governing the operation of the school as outlined in the Staff Handbook.
– Teach the classes assigned following prescribed curriculum according to the 7 Laws of Learning as approved by the Lower School Principal.
– Integrate Biblical truth and Christian philosophy of education throughout the curriculum and activities so as to foster a Christian worldview.
– Implement an approach to student discipline that reflects Christian principles, as found in Shepherding a Child's Heart by Tedd Tripp
– Maintain a clean, attractive, well-ordered classroom.
– Plan broadly through the use of curriculum guides, annual plans and objectives, and more currently through the use of a daily Lesson Plans to be turned into the Lower School Principal on a weekly basis.
– Plan a program of study that, as much as possible, meets the individual needs, interests, and abilities of the students, challenging each to do his/her best work.
– Utilize valid teaching techniques to achieve curriculum goals within the framework of the school's philosophy.
– Employ a variety of instructional aids, methods, and materials that will provide for creative teaching to reach the whole child: spiritual, mental, physical, social, and emotional.
– Plan through approved channels the balanced classroom use of field trips, guest speakers, and other media.
– Use homework effectively for drill, review, enrichment, or project work at developmentally appropriate levels.
– Assess the learning of students on a regular basis, using a variety of methods and provide progress reports as required.
– Maintain regular and accurate attendance and grade records through FACTS, to meet the demands for a comprehensive knowledge of each student's progress.
– Keep students, parents, and the administration adequately informed of progress or deficiencies and give sufficient notice of failure.
– Recognize the need for good public relations. Represent the school in a favorable and professional manner to the school's constituency and the general public.
– Develop and maintain rapport with students, parents, and staff by treating others with friendliness, dignity, and consideration.
– Seek the counsel of the Head of School, executive team, colleagues, and parents while maintaining a teachable attitude.