School Administrator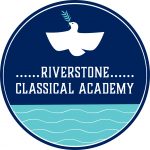 Website Riverstone Classical Academy
1616 59th St. West,
Bradenton,
Florida
34209
Position Description
Responsibilities for this position include:
Assist in choosing curriculum for school, along with Board of Directors.
On site staff supervisor and substitute teacher coordinator.
Communicate school announcements to parents via email.
Handle disciplinary matters.
File student injury and disciplinary reports.
Open and close building on school days.
Greet students each morning.
Supervise car line drop off and pick up.
Take and keep daily school attendance record.
Supervise lunch and recesses.
Contribute to admissions process (with Board of Directors) by being present for family interviews and reviewing applications.
Contribute to hiring new staff (with Board of Directors) by being present in interviews.
Must have strong administrative and interpersonal communication skills. Experience in homeschooling or a hybrid model is preferred. This is a part time, but very important position.