Upper School Chemistry Teacher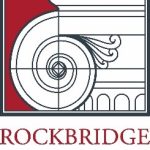 Website Rockbridge Academy
Upper School Chemistry Teacher - join our team!
680 Evergreen Road,
Crownsville,
Maryland
21032
Position Description
Rockbridge Academy is a community of over 420 students and 80 faculty and staff. We are located on a secluded campus convenient to Annapolis and Baltimore offering a rich JK-12 classical education. We aim to provide students with an extraordinary education, by means of an integrated curriculum, pedagogy, and a culture, which are distinctly classical and distinctly Christian, that pursue goodness, truth, and beauty in all spheres of life, while viewing these as elements of a divinely ordered whole.
Our ideal chemistry and math teacher will possess a love for learning, a love for God's word, and a love for children. In addition to having expertise in chemistry and life sciences, he or she will be organized, a
clear communicator, and enjoy working as part of a team of teachers in the science department. A strong ability to teach and work with math, the language of science, is a must. Experimentation and putting theory to practice are important parts of our science curriculum. A bachelor's degree in the sciences is the required educational requirement for this position.  A master's degree or equivalent in the sciences is preferred. Prior teaching experience or work in the applied sciences, engineering, or medical fields is also highly desired.