Assistant Head of School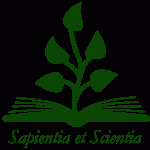 Website Samuel Fuller School
6 Plympton Street,
Middleboro,
Massachusetts
02346
Position Description
Assistant Head of School Job Description
Samuel Fuller School exists to support Christian parents in educating their children to serve God as faithful disciples of Jesus Christ by providing a classical Christian education that is rooted in the Word of God. Our vision is to graduate students who love and serve God with wisdom, grace, truth, and courage. We want them to recognize God as the beginning and end of all true knowledge. We want them to be known as men and women who listen carefully, think critically, communicate eloquently, serve compassionately, and represent Jesus Christ faithfully. We hope to raise the standard of godliness in our culture one student at a time and thereby advance Christ's kingdom in this world.
The Assistant Head of School will aid the Head of School in the oversight of the day-to-day operations of the school. In addition, the Assistant Head of School will help with the management, vision-casting, communication, and leadership to support the overall growth and development of Samuel Fuller School.