3rd Grade Teacher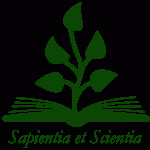 Website Samuel Fuller School
6 Plympton Street,
Middleboro,
Massachusetts
02346
Position Description
Samuel Fuller School exists to support Christian parents in educating their children to serve God as faithful disciples of Jesus Christ by providing a classical Christian education that is rooted in the Word of God.
The Third Grade Teacher must be firm in the Christian faith, and should demonstrate an active involvement in the life and ministry of a local church. He/she must also have a love for families and a desire to serve them through excellent work and communication. Strong oral and written communication skills, as well as basic computer skills, are a requirement. Candidates must be 18 years of age or older, clear a full background check, and have a Bachelor's degree with 1-3 years of relevant work experience. This position is full time.
Linked is a full Faculty Job Description. Please check out our school website to view our mission, vision, curriculum overview, and philosophy of education.