Part Time Music and Drama Teacher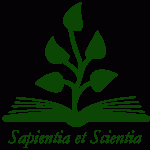 Website Samuel Fuller School
6 Plympton Street,
Middleboro,
Massachusetts
02346
Position Description
Part Time Music and Drama Teacher Job Description
The Headmaster currently teaches all music and drama classes in addition to fulfilling administrative responsibilities. The Part-Time Music and Drama Teacher will assist the Headmaster in providing instruction in music classes across the grades from K-12. This will include helping to develop the music program, and collaborating with the Headmaster to produce a Christmas Concert and several Spring Musicals, Plays, and Productions. Preferred applicants will have an understanding of classical, Christian education and its pedagogical practices, a desire to deepen such understanding, a commitment to a Gospel-centered classroom, and familiarity with the Kodály method. The Music and Drama Instructor is neat, organized, detail-oriented, and adheres to deadlines.
This is a Part-Time position with the potential to transition to full time. A transition to full-time could include the Instructor teaching additional classes in other disciplines or could involve an increase of the position itself to Full-Time as the growth of the school allows. An Instructor who has additional interest in and capability of teaching humanities, logic, rhetoric, or math and science classes is welcome but not required.