Upper School Humanities Teacher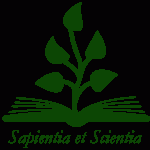 Website Samuel Fuller School
6 Plympton Street,
Middleboro,
Massachusetts
02346
Position Description
Upper School Humanities Teacher Job Description
The Upper School Humanities Instructor provides teaching in omnibus (history and literature) as well as logic and rhetoric courses primarily in grade 7 and above. The Instructor has a high level of interest, knowledge, and experience in relevant subjects, and communicates that knowledge effectively at a high level. The Instructor communicates well via engaging lectures, but also via hands-on instruction.