Hybrid Program Grammar School Teacher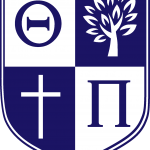 Website Sardis Classical Christian Community
2150 Lexington Road,
Athens,
Georgia
30605
Position Description
Sardis Classical Christian Community opened its doors in August of 2022 and is growing rapidly. As we prepare for our second semester we have students waiting to join us in January. We are adding another grammar school class and are in search of that teacher to begin in January for our combined grade 3/4 class.
Sardis is a hybrid program that partners with parents to educate their children. Teachers are in class with their students on Tuesdays, Wednesdays, and Fridays and students work with parents at home on Mondays and Thursdays.
We are the only Classical program within 50 miles and are looking for a teacher that is excited about growing with our community and helping parents in this area learn about the beauty of a classical education.
The position is a salaried position and includes childcare for any infants, toddlers, or preschoolers while you are teaching.