History, Religion, Logic Teacher or Teachers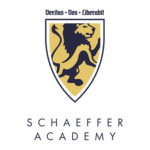 Website Schaeffer Academy
Position Description
Schaeffer Academy is a great place to work.  Our school was founded in 1993 and was a founding member of the ACCS.  We operate on our own 37-acre campus which includes spacious classrooms, state of the art science labs, a gymnasium/auditorium, and outdoor athletic fields.  The average length of service for our current faculty members is 14.2 years, and our average annual staff retention rate is 93%.  We offer a compensation package for full-time faculty that includes a Competitive Salary, 100% of Health Care Plan Premiums for employee and children, 70% of Health Care Plan Premiums for spouse, 100% Tuition Reduction Benefit for school-age children, Employer Contribution to a 403b retirement account, and more.  Come and join our team!
We are currently seeking a teacher (or teachers) for two year-long courses and four one-semester courses: 7th Grade World History, 8th Grade US History, 9th grade Christian Worldview (sem), 12th grade Senior Theology (sem), 8th grade Logic I (sem), and 9th grade Logic II (sem).
For someone who could teach all these classes, this would be a full-time position consisting of 4 classes each semester and additional non-teaching duties.  Classes could also be assigned separately for part-time teachers.
The ideal candidate has a BA/BS, or higher, in history, theology, philosophy or related field, and expertise and experience in classroom instruction in a Christian classical school.
Interested candidates should review Schaeffer Academy's website at SchaefferAcademy.org and if you are in agreement with the school's Statement of Faith and Statement of Purpose, please send resume and cover letter to Associate Headmaster, Dr. Katherine Schultz at [email protected]