Campus Coordinator | West Campus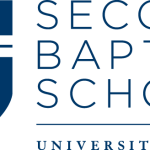 Website Second Baptist School University-Model
Our mission is to equip students to think critically, live biblically and lead courageously to impact the world for Jesus Christ.
19449 Katy Freeway,
Houston,
Texas
77094
Position Description
JOB DESCRIPTION. 
Second Baptist School University-Model (SBSUM) seeks a part-time CAMPUS COORDINATOR for the 2023-2024 school year.
Position Title: Campus Coordinator
Reports to: Dean of Campus
Work Calendar: Eleven Months
RESPONSIBILITIES and DUTIES.
Essential functions of the job include, but are not limited to the following:
Coordinate lunchroom, recess, and out-of-class activities.
Assist teachers with classroom coverage as needed.
Model an effective environment for learning throughout campus.
Assist students with any on-campus minor medical needs.
Manage campus correspondence in a timely manner.
Coordinate facility calendars for events.
Coordinate purchasing, accounting paperwork, and account reconciliations.
Reconcile payroll for all substitutes and part-time employees.
Other activities and duties as assigned.
KNOWLEDGE/SKILLS/ABILITIES REQUIRED.
To perform this job successfully, candidates must:
Have advanced interpersonal skills to work effectively with all departments and campuses to provide an excellent experience for students and families.
Possess critical thinking/analytical skills and be a proactive problem-solver.
Be a skilled organizer/time manager who can meet deadlines and handle simultaneous projects.
Possess excellent written and verbal communication skills with the ability to convey the school's message, mission, and educational philosophy.
Maintain confidentiality.
Be able to appreciate, understand and assimilate the Second Baptist School mission, passion, and core values into day-to-day tasks.
CANDIDATE SUMMARY.
We seek the following in qualified candidates:
A strong Christian testimony and a calling to serve as a positive Christian role model to all of our students and families.
A heart to provide exceptional customer service to all members of the community.
A bachelor's degree from an accredited institution.
A desire to support all school-wide initiatives.
A responsible steward of the school's resources and a personal commitment to support the school's fundraising efforts as able.
Classical school administrative or teaching experience and prior knowledge of Second Baptist Church and School are considered a plus.