College Guidance Advisor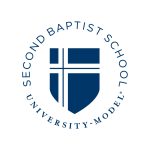 Website Second Baptist School University-Model
Position Description
The SBSUM college guidance counselor has overall responsibility for guiding rhetoric students and families at all five SBSUM campuses through the transition to post-secondary education. He/she serves as the rhetoric testing coordinator for all five campuses and oversees the registrar. The college guidance counselor should have at least three or more years of experience in college counseling, college admissions, or high school counseling. Experience with learning management systems, Advanced Placement and independent schools is a plus.
PRIMARY RESPONSIBILITIES. Essential functions of the job include, but are not limited to:
Meet with parents and students to discuss and provide information about the college admissions process.
Meet with parents and students to discuss and provide information regarding college financial aid options.
Work closely with parents, students and the athletics department to navigate the NCAA ClearingHouse process.
Oversee the fall application process as students complete college lists and submit applications.
Oversee student, parent and faculty use of the online database Naviance, ensuring it is updated with accurate information from the school learning management system.
Visit college campuses and pertinent college conferences to establish and maintain mutually beneficial relationships with college admissions staff.
Work closely with faculty to train and guide the recommendation letter process for students applying to colleges.
Organize and oversee all aspects of standardized testing, including CLT, PSAT, and Advanced Placement. Responsibilities include ordering and organizing materials, proctoring tests and submitting results.
Work closely with our dual-enrollment partner to ensure the success of our students in the program.  Responsibilities include partnership paperwork, working in close relationships with University leadership, and prompting the program amongst all constituents.
Assist students with their College Board accounts.
Assist in hosting the system-wide SBS/SBSUM College Day for students every year.
Other duties as assigned.
KNOWLEDGE SKILLS/ABILITIES REQUIRED. To perform this job successfully, candidates must:
Have advanced interpersonal communication skills to work effectively with the school community.
Be an adept critical thinker with developed analytical skills, advanced organizational skills, and a proven track record of time management and multitasking skills.
Possess exceptional written and verbal communication skills.
Be able to appreciate, understand and assimilate the Second Baptist School mission, passion, and core values into the day-to-day tasks of the Office of College Guidance.
Be able to thrive in a fast-paced environment, adept at shifting gears quickly to meet the needs of varying situations or changing priorities.
Have a strong work ethic, be able to focus on detail and have excellent follow-through to complete tasks.
Have leadership skills (i.e., be an independent and motivated teammate who builds trust, motivates team members, holds self and others accountable, and gives feedback) that guide actions and support others in achieving goals.
CANDIDATE SUMMARY. We seek the following in qualified candidates:
A bachelor's degree from an accredited institution; a master's degree is preferred.
A strong desire to be a part of the leadership team at SBSUM, a ministry of Second Baptist Church.
A strong Christian testimony and a calling to serve as a positive Christian role model to our students.
A heart to provide exceptional customer service to all members of the community.
A desire to lead and support all school-wide initiatives.
A responsible steward of the school's resources and a personal commitment to support the school's fundraising efforts as able.