Dean of Campus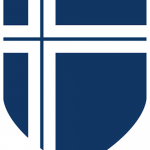 Second Baptist School University-Model
Position Description
JOB QUALIFICATIONS
Hold a bachelor's degree from an accredited institution; a master's degree in a related field is preferred.
Have prior experience in Christian education; experience in classical and/or University-Model® schools preferred.
PERSONAL/PROFESSIONAL GROWTH & DEVELOPMENT
In accordance with the Second Baptist School Portrait of a Graduate, candidates must possess a collaborative and creative growth mindset. Participating in professional development opportunities throughout the year, networking with like-minded peers outside of Second Baptist School, and focusing on accomplishing goals is a must. Through the generosity of the Second Baptist School community, monetary support is given for participation in applicable professional development opportunities around the country.
JOB RESPONSIBILITIES
Maintain a commitment to cultivating and promoting a model of academic and cultural discipleship centering on the home.
Lead the development and daily delivery of academic and co-curricular programs of excellence to ensure students achieve the best possible learning outcomes.
Manage curriculum compliance to meet external requirements and promote best practices.
Ensure a Christian perspective to all aspects of programming and school environments.
Coordinate and oversee essential functions of daily school operations, such as scheduling, lunch, recess, supervising children, attending to minor or emergency medical needs, etc.
Lead campus community relation activities and communication, including campus promotion for enrollment growth.
Assist with planning and recruiting qualified specialist staff, tutors and coaches.
Build a team approach and induct all new staff to campus.
Create a professional environment to support growth, success and opportunity for staff.
Observe teachers and provide regular feedback on classroom classical instruction strategies such as inquiry, group discussion, lecture, discovery, integration, chants, songs, poems, etc.
Represent campus needs or concerns to the Head of University-Model® School.
Network with other schools, community groups, professional organizations, sporting bodies, associations, etc. to provide unique opportunities for excellence and learning.
Contribute to strategic planning and decision-making.
Perform other duties as assigned.
Possess a strong Christian testimony and a calling to serve as a positive Christian role model to students.
Have the heart to provide exceptional customer service to all members of the community.
Be a dedicated and loyal team member supporting all school activities and school-wide initiatives.
Thrive in a fast-paced environment with the ability to be flexible and shift gears quickly based on situations or changing priorities.
Show strong leadership skills (i.e.; provide a clear vision of the function, build trust, provide motivation to team members, hold self and others accountable, and give feedback) that guide actions and support others in the achievement of goals.
Exhibit an understanding of staff professional learning and performance management.
Utilize problem-solving skills to develop reasonable solutions to navigate complex problems and systems; have capacity to analyze results to improve outcomes.
Demonstrate an evident track record of excellence in work habits with strong organizational and multitasking skills.
Have exceptional written and verbal communication skills to provide clear guidance, instructions or information.
Be able to use technology with confidence and ease and have a working knowledge of Google Suite (i.e. Google Docs, Google Sheets, etc.).
Be a responsible steward of the school's resources and a personal commitment to support the school's fundraising efforts as able.
INDEPENDENT SCHOOL EXPERIENCE AND PRIOR KNOWLEDGE OF SECOND BAPTIST CHURCH AND SCHOOL ARE CONSIDERED A PLUS. INTERESTED CANDIDATES SHOULD REQUEST AN APPLICATION ON THE SBS WEBSITE AT SECONDBAPTISTSCHOOL.ORG/CAREERS.