Dean of Upper School - Memorial Campus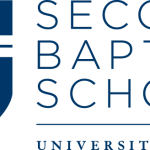 Website Second Baptist School University-Model
11750 Memorial Drive,
Houston,
Texas
77024
Position Description
JOB DESCRIPTION.
Second Baptist School University-Model is currently seeking a full-time DEAN OF UPPER SCHOOL for the 2023-2024 school year.
Position Title: Dean of Upper School
Reports To: Dean of Campus
Campus Location: Memorial Campus
Work Calendar: Eleven Months
JOB SUMMARY.
The dean of upper school is a member of the campus leadership team and plays a pivotal role in furthering the mission of SBSUM by promoting the school's core values and portrait of a graduate distinctives. As a curriculum specialist and member of the academic team, the dean of upper school assists in achievement of the school's mission, vision, and values by assisting in the development and implementation of the school's pedagogy at a campus level. A successful candidate will be rooted in the classroom while understanding the big picture of how each stage of the Trivium influences the other.
RESPONSIBILITIES and DUTIES.
Essential functions of the job include, but are not limited to the following:
Provide professional leadership and management of a classical pedagogy and promote best practices in Christian, University-Model education.
Act as a liaison between classroom teachers and the academic team/campus leadership.
Aid the academic team and dean of campus in meeting with families and crafting diploma plans.
Communicate effectively to ensure constituents are fully informed regarding upper school programs and expectations.
Assist in the development and daily delivery of excellent academic and co-curricular programs of excellence to ensure students achieve the best possible learning outcomes.
Provide curriculum coaching for teachers.
Develop long range plans in tandem with the academic team.
Write lesson plan outlines for general use of teachers across SBSUM.
Oversee the grading and reporting of standards/methods used by teachers in measuring student achievement.
Ensure a Christian perspective in all aspects of upper school programming and school environments.
Teach classes as needed.
Create a professional environment to support growth, success and opportunity for upper school faculty and staff.
Assist campus leadership in making classroom observations.
Network with other schools, community groups, professional organizations, associations, to enhance opportunities for excellence and learning.
Partner with the dean of campus in administering student discipline as needed.
Other duties as assigned by the dean of campus and school leadership.
CANDIDATE SUMMARY.
We seek the following in qualified candidates:
A strong Christian testimony and a calling to serve as a positive Christian role model to students and families.
A heart to provide exceptional customer service to all members of the community.
A desire to be a loyal team member and support all school activities and school-wide initiatives.
Ability to thrive in a fast-paced environment with the ability to be flexible and shift gears quickly based on situations or changing priorities.
Strong leadership skills (i.e.; provide a clear vision of the function, build trust, provide motivation to team members, hold self and others accountable, and give feedback) that guide actions and support others in the achievement of goals.
An understanding of staff professional learning and performance management.
Problem-solving skills to develop reasonable solutions to navigate complex problems and systems; have capacity to analyze results to improve outcomes.
An evident track record of excellence in work habits with strong organizational and multitasking skills.
Exceptional written and verbal communication skills to provide clear guidance, instructions or information.
Ability to use technology with confidence and ease and have a working knowledge of Google Suite (i.e. Google Docs, Google Sheets, etc.).
A responsible steward of the school's resources and a commitment to support the school's fundraising efforts as able.
KNOWLEDGE/SKILLS/ABILITY REQUIRED.
To perform this job successfully, candidates must have:
A bachelor's degree from an accredited institution; a master's degree in a related field preferred.
Prior experience in Christian classical education.
Previous teaching experience.
Understanding/experience with a University-Model® schedule.
Independent/classical school, administrative experience, and prior knowledge of Second Baptist Church and School are considered a plus.