Rhetoric Math Teacher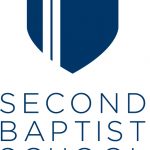 Website Second Baptist School University-Model
Position Description
Second Baptist School University Model  is seeking a qualified rhetoric (9th-12th) school math teacher for the 2022-2023 school year.
Candidates should demonstrate the desire to cultivate the mathematical affections of students – to not only deepen their critical thinking and ability to problem solve but to structure lessons and curriculum within the classical pedagogy. Preference will be given to candidates who are also open to teaching logic school math and science courses as needed.
Applicants should have a vibrant Christian testimony demonstrating a growing relationship with Jesus. They must fully support and abide by the school's Statement of Faith, possess a passion for and exhibit academic strength in their field, demonstrate a commitment to lifelong learning, and exude a love for children. The ideal applicant will have a willingness to be part of a collaborative community of educators and be excited to grow and learn as a classical teacher.
Applicants should also have experience and expertise in the following:
Bachelor's Degree required
Understanding pedagogical skills and objectives in a classical, Christian model.
Interacting with students, parents, faculty, and administrators with strong interpersonal competency.
Articulating the integration of curricular education with biblical spiritual formation and discipleship.
Communicating with a high level of self-awareness, compassion, and composure.