3rd & 4th Grade Teacher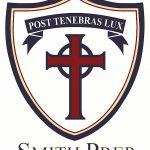 Website Smith Preparatory Academy
Cultivating Christian Virtue & Recovering Christian Humanism
4921 S US HWY 17/92,
Casselberry,
Florida
32707
Position Description
Smith Preparatory Academy, a classical Christian school in the North Orlando area, is currently looking for a teacher for our 3rd and 4th graders for the 2022-23 academic year, teaching all core subjects to this combined class.
Our school has served our community by cultivating virtuous scholars for over 25 years.  We emphasize the relationship between student and teacher and seek teaching candidates that model truth, goodness, and beauty to our students.
Our school offers a 2-day Cottage Program and a 4-day Traditional Program. This position is for a 2-day (Cottage) teacher in our combined 3rd & 4th grade class, starting August 1, 2022.
Applicants must have a Bachelor's Degree. Experience in or familiarity with classical education is preferred, though we are willing to train. Interested applicants should submit a cover letter, resume, and list of references to Carolyn Hunter at [email protected]